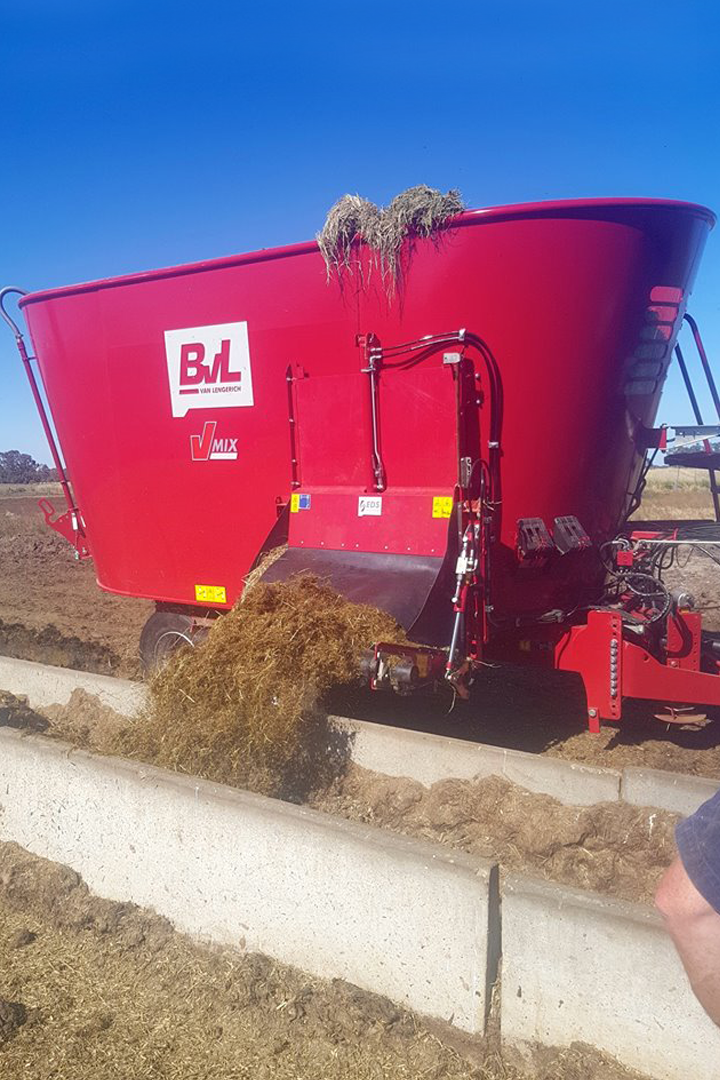 BVL Mixer Wagons range from 6.5m3 to 46m3 "Increase Productivity - Drive Profitability"
It is not just BvL's 150 years of experience in the construction of agricultural machinery that has its reputation, it is also the German determination to succeed in products of reliability & quality. As a result of this focus, BvL's family owned company continue to become world leaders in innovative ideas, fully developed technology and comprehensive service.
Five-Stars-BvL-Quality.
Faster and easier mixing process for high fodder quality. Exact fodder discharge with the patented EDS system. More than 1000 variants: The right machine for every farm. Highest quality "Made in Germany"Reliable, sturdy and innovative technology
The patented EDS system doses precisely.
The patented EDS (Exact Dosing System) provides a fast and a consistent discharge. With the asymmetrically arranged side doors the fodder comes out at the widest point on the side of the mixer wagon, deposited in a loose even swath without driving over it.
The Asymmetrical Counter Knives
The asymmetrically positioned counter knifes guarantee an optimal interface between the two mixing chambers. With the optimised geometry of the counter knifes, the BvL achieves excellent volume utilisation with a relatively low power requirement.
High degree of mixing
High volume utilisation
Low power requirement
"We purchased a BvL Vertical Feed Mixer and are very pleased with the results we are getting. It processes bales extremely quickly with minimal effort to produce a very even mix and can handle a 10 tonne wet mix. The machine is very solid and built to last and I can see myself getting years of reliable service. I would recommend BVL to anyone who is in the market for a Feed Mixer." Wayne Parker – Owner and Paul Burns-Sharefarmer